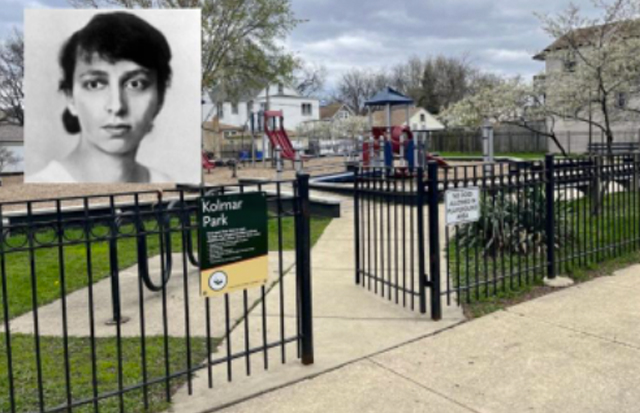 Kolmar Park, 4143 N. Kolmar Avenue, in the Old Irving Park neighborhood, will become the site of community Holocaust education, thanks to a linkage created by Jewish Neighborhood Development Council between an Old Irving Park citizens group and the Illinois Holocaust Museum and Education Center.
Concerned by a rise in hate crimes against minorities, a group of local activists in October 2020 undertook a campaign with the Chicago Park District to rededicate Kolmar Park, which was originally named simply for its location, in memory of Gertrud Kolmar. Kolmar was a German-Jewish poet who was murdered by the Nazis at Auschwitz in 1943.
Kolmar Park has now been officially rededicated as Gertrud Kolmar Park. Author of more than 450 poems, two novels and many short stories, Gertrud Kolmar is regarded as one of the greatest German-language, Jewish and female poets of all time.
"It is our generation's duty to remember the horrors of the Holocaust, to learn from it, and to stop violence and hatred when it reemerges," said Merry Marwig, a member of the Old Irving Park community group.
JNDC, an early supporter of the Kolmar Park rededication initiative, works to strengthen West Rogers Park and surrounding communities and the Jewish community of Chicago.