Chicago's uniquely resilient Jewish Community
---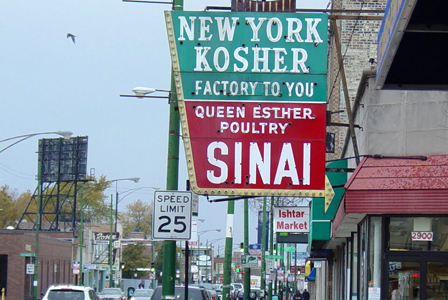 Since the 1890s, when West Rogers Park emerged as a distinct locale, home to Irish, German, and Scandinavian immigrants; to its heyday in the 1950s and '60s as Chicago's Jewish epicenter; to its transformation in later decades into a kaleidoscope of many cultures, West Rogers Park has been perpetually re-inventing itself.
Today the neighborhood is home to newcomers from every continent. A flourishing Indian-Pakistani business district on Devon Avenue draws ethnic-cuisine lovers and tourists from throughout the metro area and beyond. Yet, the area is home to the only full-fledged Jewish neighborhood in Chicago, heir to the mantle once held by Maxwell Street and Lawndale.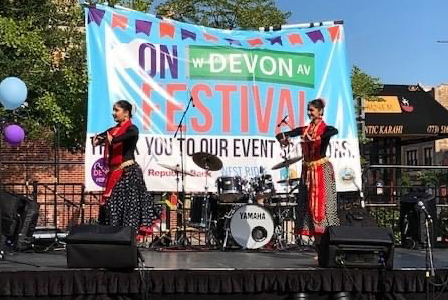 But unlike those vanished Jewish enclaves of the early and mid-20th Century, the Jewish community in West Rogers Park is continuing to invest in its future, in one of Chicago's most diverse neighborhoods. After decades of decline, the Jewish population is pulsing with vitality. Today there are more Jewish agencies, organizations, adult learning programs, schools and synagogues in West Rogers Park than ever before. Kosher restaurants and cafes, bakeries, groceries and Chicago's only kosher-certified fish market continue to lure patrons from downtown and suburbs.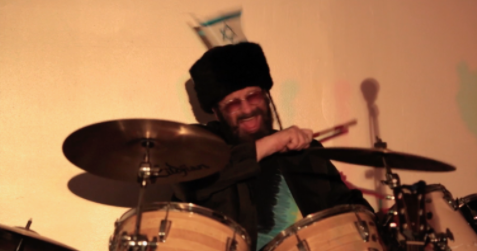 As a Jewish community — growing — in its ninth decade, West Rogers Park claims a unique status in Chicago history. While supporting Jewish life well beyond its borders, West Rogers Park boasts the streets, parks, schools, synagogues and memories that tens of thousands of Jews from throughout Chicagoland picture in their minds when they imagine the 'old neighborhood.'
We at JNDC are dedicated to strengthening and preserving the City's flagship Jewish neighborhood and its neighboring communities, and to supporting the Jewish future throughout Chicagoland.
JNDC board member Robert Matanky (second from right) in 1992 negotiated a contract with the City to allow construction of an 'eruv' in West Rogers Park, permitting observant Jews to transport certain items beyond their homes on the Sabbath. The 'eruv' enhanced the appeal of the neighborhood to young Jewish families and encouraged many to buy homes there. Presenting a plaque to Mayor Richard M. Daley (center) upon city council approval of the contract were Rabbi Zev Cohen (from left) and JNDC board member Rabbi Leonard Matanky.  Alderman Bernard Stone (50th Ward), at right, assisted the community effort.