Our advocacy has helped to achieve dramatic enhancements for residents of West Rogers Park and surrounding neighborhoods.
A New Northtown CPL Branch for West Rogers Park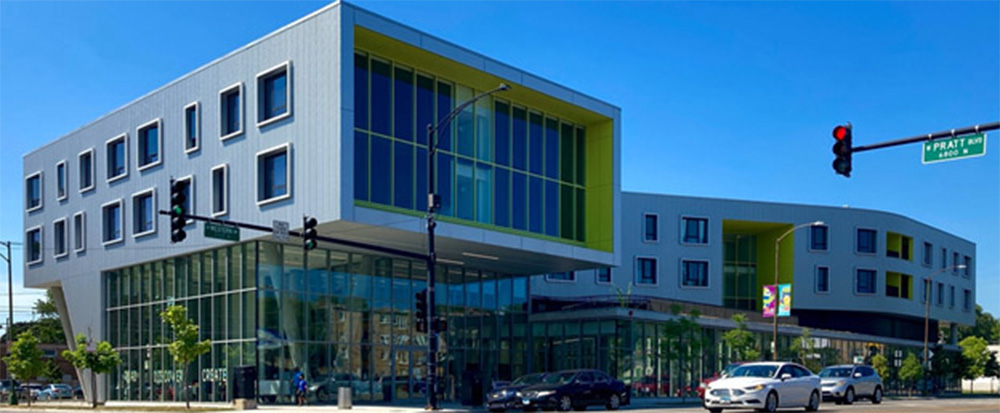 JNDC proposed the idea of neighborhood residents working together to advocate for a new library for West Rogers Park at a meeting organized by Chicago Community Trust in 2015.  The existing Northtown branch at 6435 N. California, built in 1962 in the pre-digital era, was small and hopelessly outdated. Participants eagerly embraced the idea for a new library.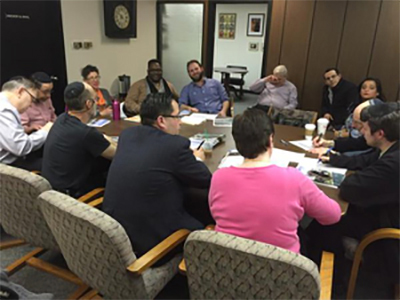 JNDC became one of the founders of a diverse alliance that dubbed itself the LEARN coalition. The multi-ethnic group organized a petition campaign that garnered 3,000 signatures and bolstered our local officials in making the case for community need.
West Ridge was chosen as one of Chicago's first three neighborhoods to get a new library, made possible by a novel partnership between the Chicago Housing Authority and CPL to co-locate affordable housing for seniors with resources for life-long learning.
The new Northtown branch, at 6800 N. Western, opened on March 5, 2019.  The showcase library offers an array of digital services, including computer classes, tutors to help build digital literacy, and 'YOUmedia' programs for teens, providing access to technology and classes to inspire creativity, as well as early childhood learning spaces, traditional book clubs for seniors, and cultural programs.
JNDC's advocacy did not stop there.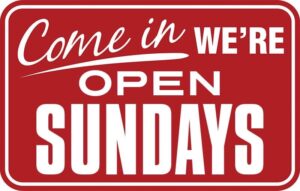 JNDC advocated for Sunday hours, to extend the benefit of the new library to families whose religious commitments or work schedules preclude Saturday visits.
On December 16, 2019 at a press conference held at the Northtown branch, Mayor Lori Lightfoot announced her plan to launch Sunday hours at all 77 branches. Northtown branch was designated one of the first nine branches citywide to offer Sunday hours, 1 – 5 p.m., that weekend.
Bernard Stone Park Replaces Blighted Hub at Devon & McCormick
The abandoned parking lot, carwash, and multiplex, marred by graffiti, at the southeast corner of Devon and McCormick threatened the safety and stability of West Rogers Park, Peterson Park and Lincolnwood for more than 10 years.  
The former site of Hollywood Kiddieland that brought thrills of delight to kids in the '50s and '60s, a half-century later had turned into a symbol of a neighborhood at risk, menaced with drug deals and scarred by vandalism.
In 2015, JNDC (then known as Jewish Community Council of West Rogers Park) decided to tackle the problem that long stymied local officials.  
The parking lot was owned by the Metropolitan Water Reclamation District, which was mandated by state statute to impose a ten-fold rent hike.   The huge increase forced the movie theatre to shut down and blocked all further business development.  
JNDC invited David St. Pierre, MWRD executive director, to a meeting at a local synagogue. More than 100 area residents attended.  St. Pierre revealed that though the rent on the land was non-negotiable, according to statute, he could donate the land to the City rather than lease it for private use.  We asked for a park — to eliminate the blight along the North Shore Channel and McCormick Trail between Lincoln and Devon.   
When St. Pierre agreed to donate the land to the Chicago Park District, cheers erupted in the sanctuary.  
Bernard Stone Park was dedicated on Oct. 4, 2017.  Then-JNDC President Howard Rieger was asked to speak at the dedication.
JNDC Plan Spurs Transformation of 'Park 53
8'
JNDC came up with an idea — and developed a proposal — to turn the dormant green belt running south from Touhy Avenue to Albion, between the North Shore Channel and Kedzie Avenue, into a recreational and educational jewel, a resource for area residents of all ages.
Endorsed by Ald. Debra Silverstein, JNDC's proposal was adopted as part of Mayor Rahm Emanuel's Great Rivers Chicago Plan to improve riverfront access and productive, welcoming uses of Chicago's waterways. The Chicago Park District, Metropolitan Water Reclamation District, Audubon Society and Peggy Notebart Museum are now partnering to bring the project to fruition.
The area, known as Park 538, is currently undergoing a five-year transition to restored prairie.
The emerging restoration area, which fronts rustic trails that are hidden from view between the tree line and the Channel, will feature native flora, diverse bird life and butterfly sightings, a new mulch trail, informational signage, creative programming, ecological education, opportunities for photography, meditative walks, relaxed recreation and much more. Park 538 will even get a proper name.
Updates as they become available!
JNDC Stirs Retail Expansion with Magenta Stores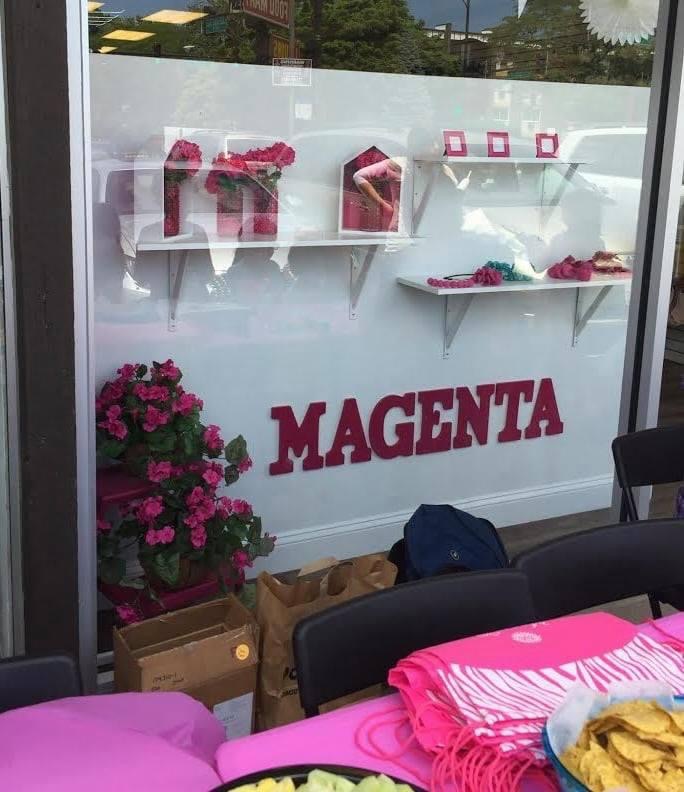 JNDC achieved a milestone in 2016, facilitating the successful transition of two basement "stores" into adjacent storefronts at the southeast corner of Pratt and California.
Aware of many home-based entrepreneurs in the neighborhood, we floated the idea of an aboveground move for businesses poised for expansion.   We reached out for candidates and offered our assistance.  Two at-home businesses responded to the call.  Specializing in complementary lines of clothing for women and children that catered to the tastes of Orthodox Jewish families, they decided to join forces.
JNDC supported the would-be enterprise in every way, from identifying a retail location, to assisting with lease negotiations, to helping with signage.  Becoming known as the Magenta shops, these seminal moves injected curb appeal and thriving commercial activity into a formerly shabby intersection.
The property was subsequently sold to become the site of the Chicago Mitzvah Campaign; nevertheless, a juggernaut had been created.   Spurring further business expansion in the area, Magenta stores relocated to unoccupied storefronts at 3764 W. Devon in Lincolnwood.  They inspired other formerly home-based businesses to "go above ground" and join them.
Going "On Devon" – Shop Local
Supporting local shopkeepers keeps retail alive in West Rogers Park and offers walker-friendly shopping for those in the community who don't drive.  It also ensures greater choice of high-quality kosher fare for consumers throughout the city and suburbs.
For our part, we work to improve the appearance of retail streets and let people know what the neighborhood has to offer.
JNDC assisted Devon Avenue businesses, including Tel Aviv Bakery, Kol Tuv Foods, and Robert's Fish Market, with updating their internal business systems as well as their signage to improve eye appeal and attract customers.  All long-standing businesses, their wares draw aficionados from downtown and suburbs. And by the way, free parking is generally available. Inquire at Robert's and Kol Tuv about delivery service.
We celebrate new business openings, like Bond Coffee Collective — a trendy spot on California and Howard that just happens to be kosher — across the street from Hamachi (kosher) Sushi Bar. And we're proud to tout local businesses like the Music House on Devon and Richmond that infuse style and beauty into our surroundings.
Great Chicago Food and Beverage Co. and Dunkin' Donuts, neighboring kosher eateries at Devon and Kedzie, serve the entire community in welcoming spaces. City Fresh Market and Ted's Fresh Market, also on Devon, augment their ample produce offerings with many kosher-certified grocery items.
Tel Aviv Kosher Pizza on California south of Devon has been a mainstay for local diners for decades, while Main Pizza Chalavi, in a sparkling new family-friendly location on Touhy, brings a dairy menu to a rejuvenating retail strip, joining Kesher Stam Jewish bookstore several storefronts east, with North Shore Kosher Bakery a block west.
Shopping on Devon and in West Rogers Park sustains the Jewish community near and far.  Come be a part of it! Good for body and soul.
Art in Public Places
JNDC's advocacy for art in public places helped to enhance the corner of Devon and Kedzie with "Celebrate," at right, by Chicago sculptor Ruth Aizuss, and, at left, at Bernard Stone Park.