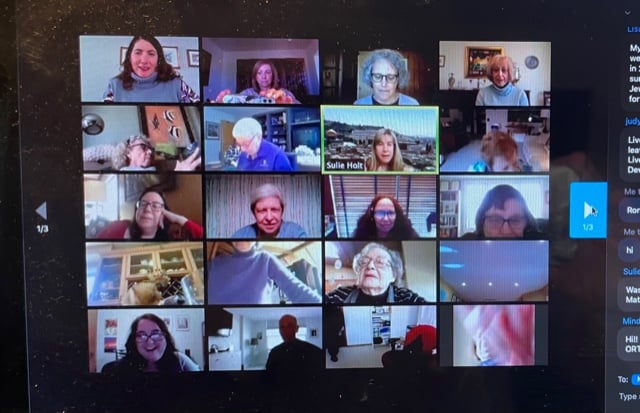 Nearly 60 people enjoyed memories of Devon Avenue and West Rogers Park in bygone days when
North Suburban Synagogue Beth El of Highland Park sponsored a zoom program of "Driving West Rogers Park: Chicago's Once and Future Jewish Neighborhood."

Among the post-screening comments, a man asked nostalgically if the Nortown Theatre were still on Western — no, it's a Wendy's now. And a woman who grew up in Wisconsin fondly recalled visits to her grandparents who lived on Mozart and going shopping at Carol Corr, the exclusive girls' clothing shop on the corner of Mozart and Devon. JNDC Executive Director Ellen Doppelt, who grew up in the area, spoke of her strong feelings of connection to the neighborhood and concern for its future.