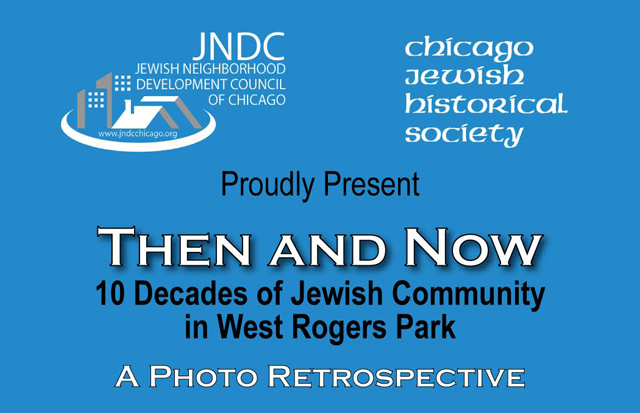 Jewish West Rogers Park carries a singular status. Now in its 10th decade, it is the longest-existing Jewish neighborhood in Chicago history. Heir to Maxwell Street and Lawndale, West Rogers Park is the only major, full-fledged Jewish neighborhood left in Chicago.

Today, West Rogers Park boasts more Jewish schools and adult learning programs, agencies and social services, synagogues, and organizations than ever before. Yet, it is home to the streets, parks, schools, and memories that tens of thousands of Jews throughout Chicagoland picture in their minds' eye when they imagine the 'old neighborhood.'

JNDC is partnering with Chicago Jewish Historical Society to present a photographic retrospective chronicling the family and community life, the constancy and change, the relationships, the values, and the creative resilience of our storied community.

We hope the images will spark a memory, kindle a feeling of pride, and touch your heart, wherever you grew up and wherever you reside today."

This month-long exhibition will open with a program and reception, 2:30-4:30 p.m. Sunday, Oct. 23.
JNDC will be seeking sponsors for this unique event. For more information contact ellen@jndcchicago.org.
---