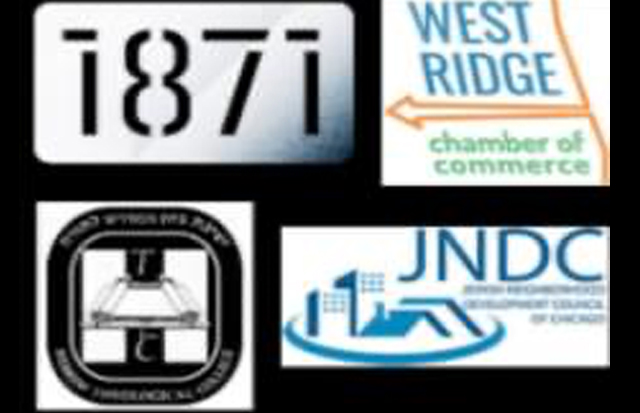 The West Ridge Chamber of Commerce announced the launch of the 1871 "Start-Up Student Program," a collaboration of Chicago's premier hi-tech business incubator, Hebrew Theological College/Blitstein Institute, and Jewish Neighborhood Develop Council of Chicago, aimed at increasing economic vitality in the neighborhood.
The program, now underway, is designed to equip students with digital and problem-solving skills so they can assist start-ups and small businesses in the West Rogers Park community.
Select Blitstein Institute students participating in the pilot program will train for 12 weeks on 1871's DGTL digital learning platform. These students will then be eligible to earn certification to become 1871 "Start-Up Student Interns."
Certified students will be assigned to aspiring local entrepreneurs and small businesses in our community.
The West Ridge Chamber, through its 1871-affiliated Northside Business Opportunity Center, and Jewish Neighborhood Development Council of Chicago are jointly producing and coordinating this innovative program.